UIV CHEM appeared in a new brand image on CPHI 2017
2018-06-22
UIV Chem obtained investment from famous investment institutions in 2016, then established a large-scale R&D and pilot production center, which covering an area of more than 100,000 square meters. With complete advanced production facilities and testing equipment, strict and refined quality management system, UIV Chem appeared on the 2017 CPHI China exhibition in a brand new image.
Obtained investment from famous investment institutions

UIV Chem appeared in a brand new image on CPHI 2017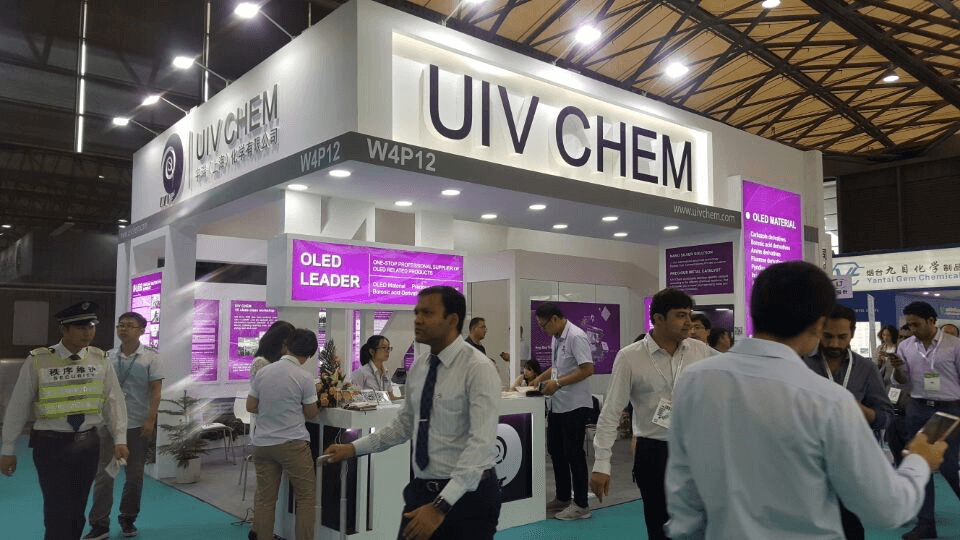 UIV CHEM appeared in a new brand image on CPHI 2017
June 20-22, 17th CPhI China opened together with the 12th P-MEC China ,ICSE China 2017 and LABWorld China 2017 at Shanghai New Int'l Expo Centre (SNIEC), Shanghai, China.

UIV CHEM with its high-quality products and new brand image, has become a bright spot in the industry. Its high-quality products, internationally leading technology level, strong R&D capability and rich experience in production have attracted numerous foreign merchants to stop and consult.Many purchasers have brought technical problems encountered in the processing site,They got technical guidance and process optimization route suggestions from UIV CHEM' engineers, many customers have appreciated it and reached the purchase intention on the site.

This is a feast of the chemical industry, but also a harvest trip of UIV CHEM.At the exhibition, UIV CHEM's booth was always full and numerous purchase intention orders were obtained.Our excellent products are favored by customers.