Colorless Transparent Nano Silver Solution,7440-22-4
UIV CHEM is one of the toppest Nano Silver Solution,Colorless Nano Silver Solution,Transparent Nano Silver Solution in China.During these years of exporting , UIV CHEM now has rich experience in the worldwide markets
video
COLORLESS & TRANSPARENT NANO SILVER SOLUTION
UIV Chem
colorless and transparent nano silver solution
has Broad-spectrum sterilization, safety, and lasting effect. And it also has rapid onset, non-resistant, Safety and Environmental Protection and is very easy to use.
UIV Chem nano silver solution can be widely used in the medical and health and other field. The performance of anti-bacterial, toxic, skin irritation, mucous membrane of the target had been the boost in SGS test.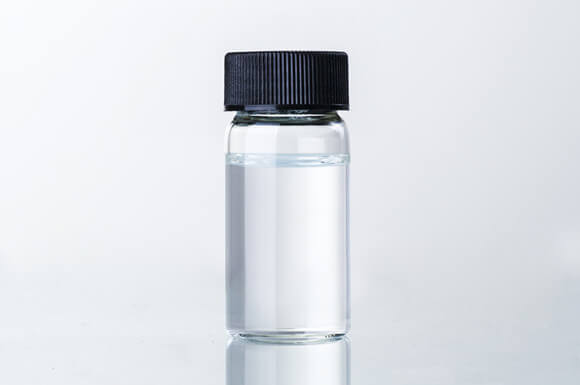 [Product Introduction]
This product is a very stable complex silver solution with ultra-small nano-particles, has a very good anti-bacterial, anti-yellowing properties, an international leader in production technology. The product has been declared patents in many countries.
UIV Chem can produce acidic, neutral, alkaline and other types of colorless transparent nano silver solution. Different types of products have different use of measurement and use. In a scientific and rational use of the solution, it can give full play to their excellent safety, reliability and exceptional bactericidal function.
Do not use long-term oxidation, do not change color, and the general solution of nano-silver as compared with better antibacterial mildew-resistant features such as yellowing.

[Indicators contrast]
Product name
Solvent
Diameter
PH
Concentration (ppm)
Discoloration
Application
Colorless
transparent
nano silver
solution
Water-based
or
Oily
≤2nm
7±0.5
≤50000 ppm free to customize
No
Textiles, cosmetics,
paint and dailynecessities,
for bactericidal
≤2nm
9±0.5
No
Textiles, paint and
daily necessities,
for bactericidal
≤2nm
5±0.5
No
Cosmetics,
pharmaceuticals,
medical devices.
[Application]
1,Various antimicrobial finishing of textile products.
2,Various antibacterial finishing of paper products, leather, sponge and down.
3,Various anti-bacterial deodorant treatment of footwear, toys, daily necessities.
4,It can be used for a variety of water-based paint to achieve antibacterial deodorizing function.
5,In the area of health it is widely used in the production of a variety of topical microbicides, antibacterial gel, lotion, tablets, suppositories and so on.
[Usage]
The use of the above three products and the use of measurement are different, so users have to keep in strict accordance with the requirements of each product operating instructions.
[Packing Specification]:1/2/20kg